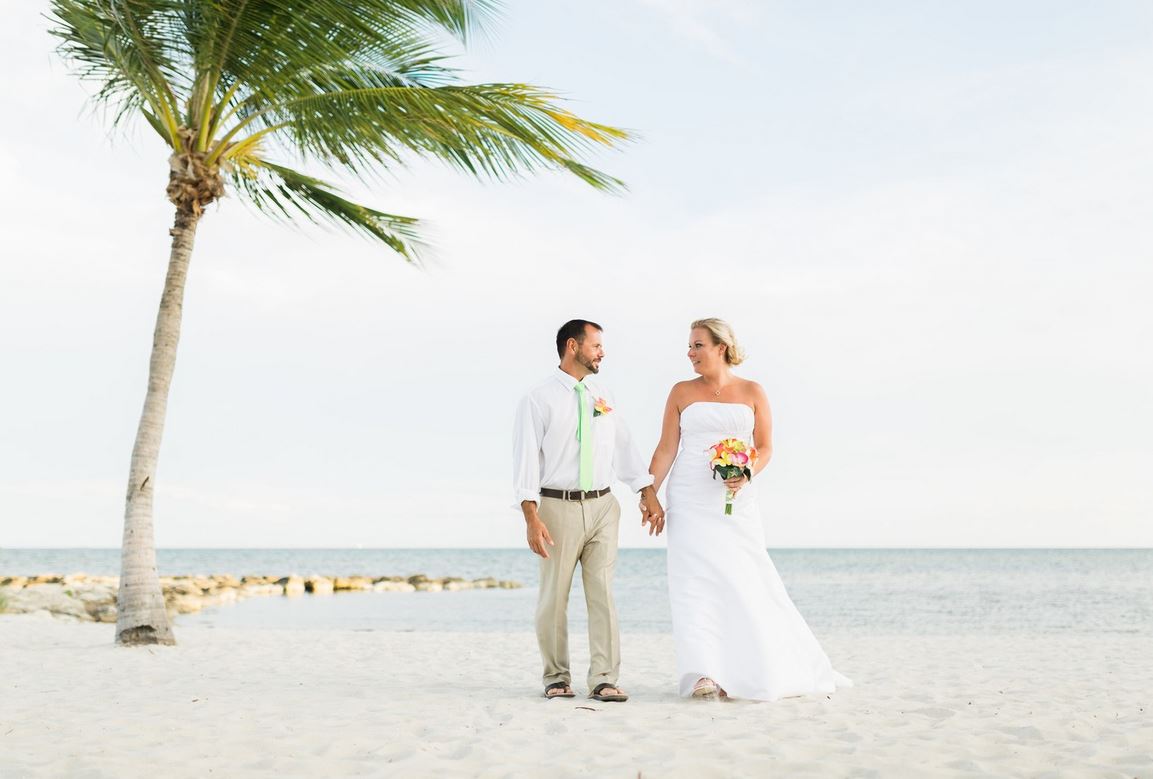 If you've just gotten engaged, you probably have about a million things swirling through your mind at the moment when it comes to your wedding plans, but we're here to remind you of all the benefits that the beach wedding you've been dreaming of will cross a few things off of that pesky to-do list, and create a special, memorable day!
No Décor Needed
The biggest benefit of a beach wedding is that you make nature do all the hard work for you—there's no need to decorate! The theme is the beautiful landscape and the ocean. You won't need to think about hanging curtains to cover up weird hotel ballroom wallpaper, or deciding what vibe you want the ceremony to have.
Naturally Romantic
Speaking of vibes, beach weddings have a naturally intimate, romantic vibe. If you're looking for that type of wedding ceremony, a beach wedding would be perfect for you! A casual, yet romantic scene can be hard to create inside an old church or at another type of venue, but a beach setting will do the trick.
Golden Hour
Take advantage of the moment the sun begins to set and have your wedding right during golden hour on the beach—the photo opportunities will be incredible!  Your friends and family's photos will come out amazing, and your photographer will thank you the outdoor golden hour magic.
Save Some Cash
The venue for the ceremony and the reception are often a large chunk of your wedding budget, but most beaches will let you get married for a small site fee, while others have no charge at all. Spend that money elsewhere by upgrading your catering or your wedding cake!
If you're thinking about getting married in Key West, Aaron's Key West Weddings is here to help. We provide officiant and coordinator services for your big day throughout Key West and the surrounding Florida Keys. Click here to view a full listing of our services, and give us a call today at 305-293-8809 to learn more or book your wedding today!